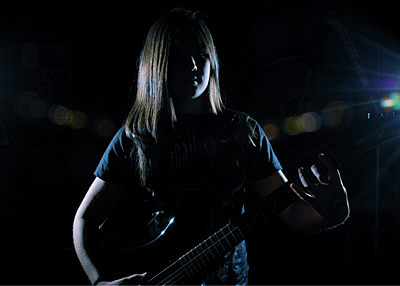 If you look at Eric's comment on my photo yesterday of TJ's guitar, you'll see he suggests we start a band...
Well we're one step ahead of ya. We've been playing with some guys and practicing some songs. I wanted to get a shot of us all at band practice this afternoon, but I didn't have time and Jake had to leave to go to work. So instead, I got Courtney on guitar again, in the living room this evening, with some dramatic lighting this time.
1/250th sec. f/13 iso 200 with 2 bare strobes slightly behind Courtney on either side, just out of the frame.