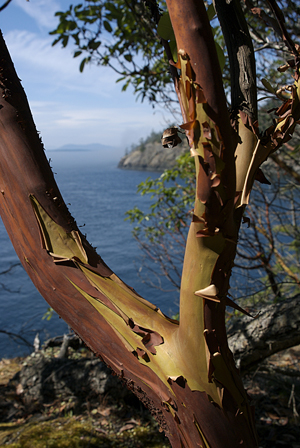 Courtney and I took our friend Maurice to the west side today for a short hike. I thought this Madrona tree looked very nice in the sunlight with Haro Strait in the background - I like the red and yellow bark against the blue water.
1/320th sec. f/9 iso 200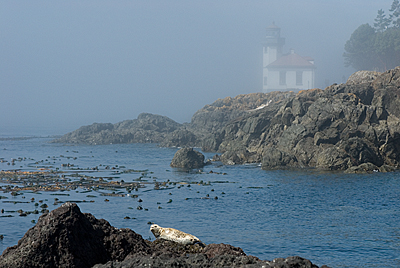 I also liked this harbor seal hauled out on a rock sunning herself as the fog burned away. Couldn't decide which of these photos to post today so I picked two this time.
1/320th sec. f/9 iso 200