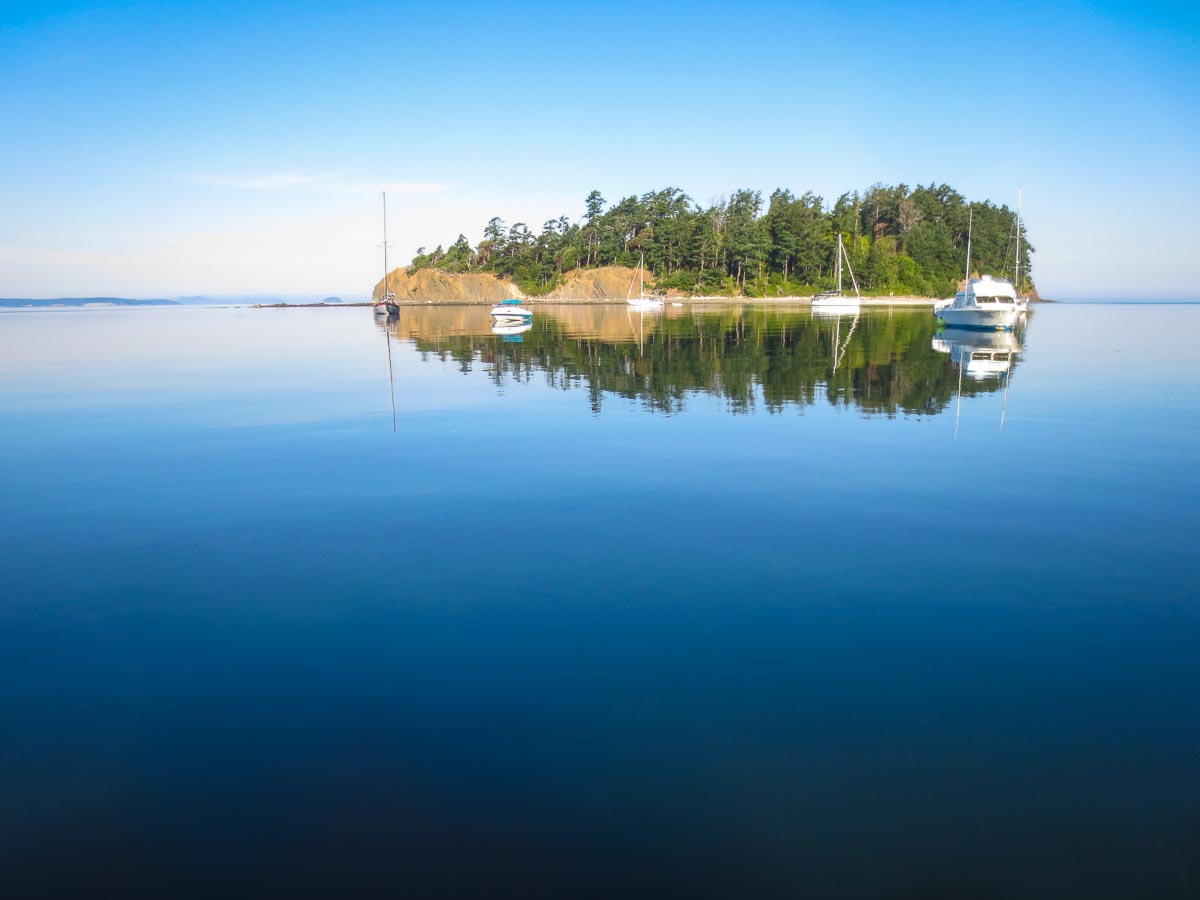 Wow it's been almost a year since I've posted on here. Been pretty busy with the
San Juan Update
I guess. Anyway, I thought I'd put something up. This is Little Sucia Island, as viewed from Fox Cove on Sucia Island. I woke up on the boat and all bleary eyed before coffee I went up on deck and shot a bunch of photos of the glass calm water. What a gorgeous morning!
A little while later as I was paddling my kayak around Little Sucia, cutting through that beautiful blue liquid, I was shouting in my head: "First tracks! I'm making first tracks!"
You probably had to be there, or be a skier to get it. But what a great morning it was. Mirror-calm water like this is my favorite.
Click on the photo to see it full-size.