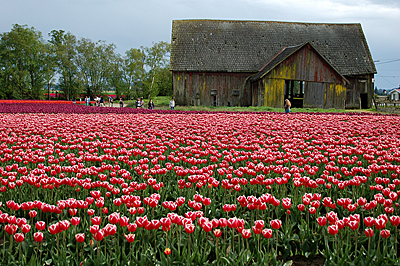 After living in this area for nearly 40 years, I finally went to see the
tulips
. Oh I've seen them before many times but never at less than 50 M.P.H. Today I went and did the tourist thing, actually walking thru the fields I and shot 55 photos in about 25 minutes. As I was leaving, I noticed the barn across the field of tulips and shot a 56th. It turned out to be my favorite.
1/1000th sec. f/3.8 iso 200
>>>Edit: Here's a
link
to some of the other ones.