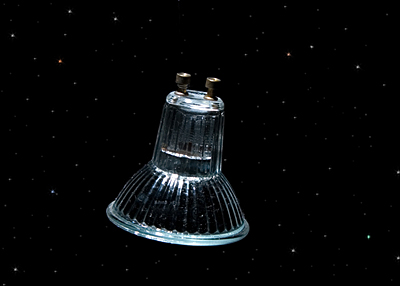 I have this light bulb, a mini-spot I think it is, with different kind of electrical connections (a "g" something or other I think) - it's been sitting on my desk and I've always thought it looks like the old Gemini spacecraft. Out of time and ideas tonight, I thought I'd shoot it. One strobe directly overhead thru DIY Grid Spot. I used photoshop to clone out the thread that suspended it.
1/200th sec. f/9 iso 400
>>>Edit - It looked a little boring so I added some "stars" with photoshop.