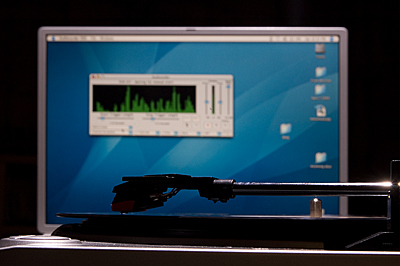 Our theme this week is "Co-Workers". I picked the theme, and I had something in mind to photograph a co-worker the other day, but things got really busy and we never had time so it didn't happen.
Then this morning, another co-worker of mine stopped by the house and dropped off this USB turntable for playing old vinyl records and recording tunes into a computer. So I've been playing with this for a while tonight, and just realized - here's my "Co-Worker" photo for the week.
And the title is referring to Lance's post from
Wednesday
.
3/4th sec. f/16 iso 200