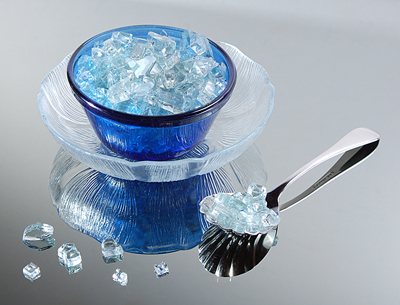 I've had a shot like this in mind for quite a long time, maybe over a year but never had the "ice" to do it with. Then at class this morning, I noticed a bucket full of tempered glass fragments from a broken display case. They said I could take all I wanted as it was going to be thrown away anyway, so I grabbed some and here's today's treat. I wish I had a cherry to put on top!
1/500th sec. f/11 iso 200
>>>Edit - Here's the
setup
I used for this shot. Thanks for the interest!