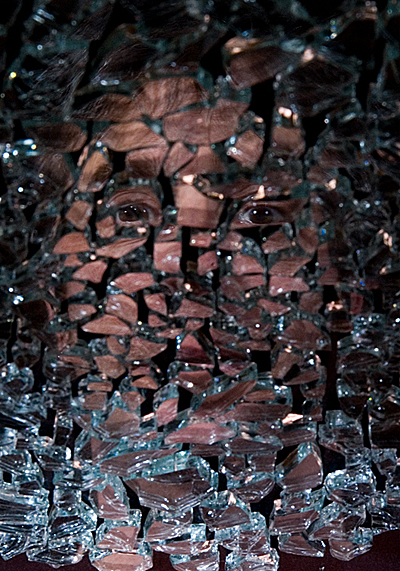 Wow. OK, this is art now. We're talkin' HIGH ART. So high it's downright disturbing. (Yes... Disturbing! That's me in there!!!) I think I'll go have a nightmare. Naw I'm just kidding. I did quite a few shots for this project, and this one came out the best as far as how my eyes looked. In some of the others my eyes were split over several pieces of glass; in some I made a scary face; in some I made a terrified face... I guess when I mentioned nightmares, I was thinking about those others rather than this one.
1/250th sec. f/22 iso 800
And..........it's Friday, and Friday is Twinkie Day! Here's the latest from
Good Ol' Twink
.