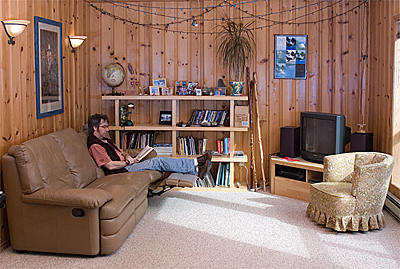 This is the first in my new series called "What's Wrong With This Picture", a series of photos that points out things that I believe we all need to be thinking about these days. Study this
enlarged version
carefully and see if anything strikes you as out of place or not quite right. Then,
click here
to see what I was thinking. Be sure to come back here and leave a comment and let me know how you did!
1/250th sec. f/5.6 iso 800 - Three strobes on Full Power nuking the dark paneled ceiling trying to match the light of the sun on the carpet.